Dr. Tattelbaum is an experienced, board-certified plastic surgeon offering mommy makeovers in Maryland and nearby areas.
Office Address:
3203 Tower Oaks Blvd, Suite 200
Rockville, MD 20852
(301) 804-6832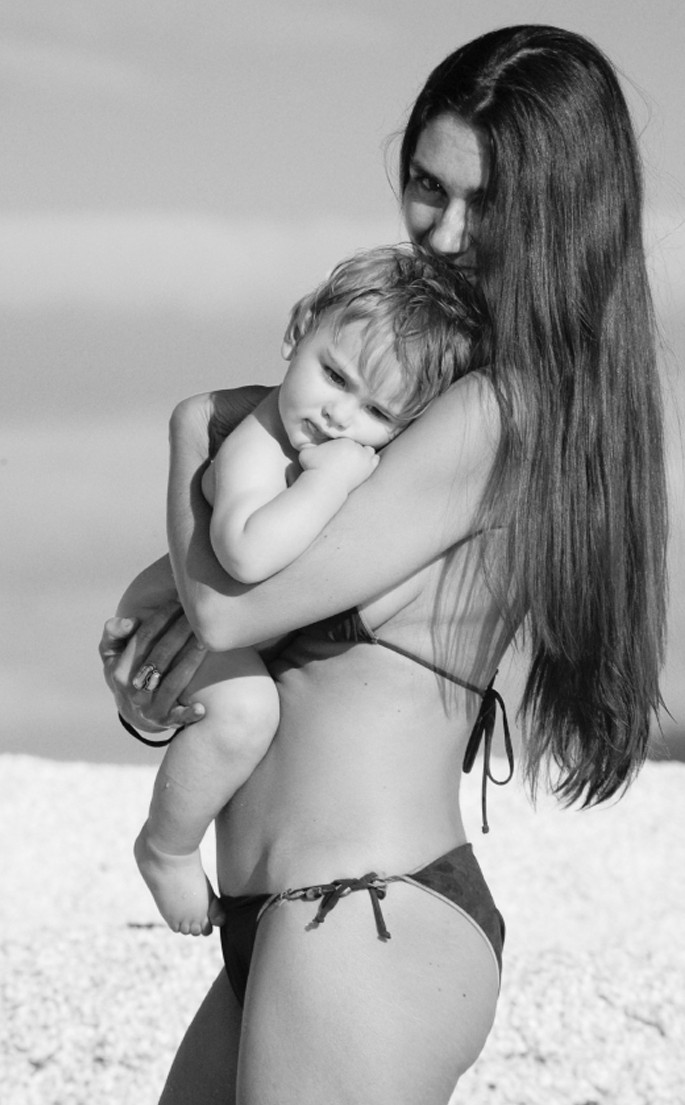 "While I prefer the term "postpartum restoration', mommy makeover has won out with the public.

It generally refers to combining the most common surgical procedures we perform to restore a woman's body after childbearing.
For example, it may include a breast lift, augmentation, or reduction, depending on the effects of childbearing. And, it may include a tummy tuck or liposuction, depending on how loose the abdominal skin has become after pregnancy.

Other parts of the body may be addressed too.
On this page, I'll explain everything you need to know about the mommy makeover, so you can decide if it's for you."
– Dr Adam Tattelbaum M.D.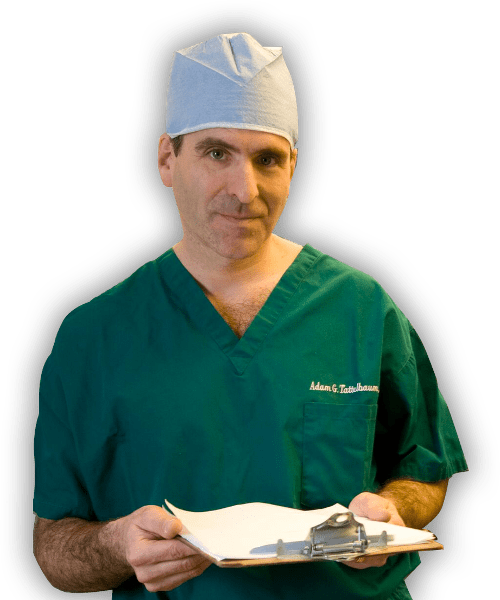 Why choose Dr Tattelbaum?
Double board-certified plastic surgeon
Member of the American Society of Plastic Surgeons
Member of the American Society for Aesthetic Plastic Surgery
Listed in "America's Top Surgeons" by the Consumer Research Council of America
What is a mommy makeover?
A mommy makeover combines several common surgical procedures to restore a woman's body after childbirth. As a minimum, it usually includes work on the breasts and the abdomen. Further work may be completed on the arms, bottom, face, and genitalia.
The birth of a new child is a beautiful occasion for all involved. However, the mother's body can change significantly throughout pregnancy, childbirth, and breastfeeding. Women are often self-conscious or unhappy with these changes and wish to revitalize themselves with a mommy makeover.
What are the benefits of a mommy makeover?
As a mommy makeover is highly customizable, with different procedures included based on budget and objectives, the benefits can vary. Nonetheless, the overarching benefits, regardless of procedures, are as follows:
Resolve multiple problem areas at once
Discounted prices (surgeons often provide discounts for patients who combine multiple procedures)
One surgical session followed by one recovery period, rather than splitting up into multiple sessions (this also helps keep costs down)
Helps restore pre-pregnancy appearance with a more youthful figure

Removes excess fat, skin and stretch marks from the abdominal area

Alter breast size and volume
Am I a suitable candidate for a mommy makeover?
Generally, mommy makeovers are performed on healthy, non-smoking women who completed childbearing at least six months ago. Occasionally, the same surgeries may be performed on patients with significant weight loss regardless of pregnancy status.
What weight should I be before surgery?
It is always best to be at a healthy weight before surgery. But your weight should also be realistic and sustainable long-term.

Starving yourself before surgery is a bad idea. Firstly, because without good nutrition, you won't heal properly and, secondly, it leads to unnatural weight changes that you cannot sustain.

It's recommended most patients have surgery when they are about 10 pounds from their goal weight.

Remember that it is best to wait at least 3-6 months after delivering your last child to have a mommy makeover. Not only does this provide enough time for the uterus to shrink, but it also allows you the time to lose weight.
What's usually included in a mommy makeover?
A mommy makeover often includes work on the breast and abdomen. Furthermore, many choose to include work on other parts of the body and face. It largely depends on the problem areas a patient has identified following childbirth.

For example, the breasts, including the areola, may have grown in size and started to sag or point downwards. Their appearance is vastly improved by inserting implants (breast augmentation), lifting their position (breast lift), or reducing their size (breast reduction).

In addition, it is obvious that the tummy (abdomen) naturally stretches and increases in size during the nine months of pregnancy. Women who are near their target weight but are struggling to shift the last bit (or simply have excess skin left over from the pregnancy) may be suitable for a tummy tuck or liposuction.

Finally, a mommy makeover may include several additional surgeries. For example, a facelift can tighten the facial area, a browlift can remove wrinkles from the forehead, a Brazilian Butt Lift can rejuvenate sagging buttocks, and brachioplasty can remove excess skin from the upper arms.
Yes, a mommy makeover is likely to leave some scars due to the procedures performed. Particularly impactful surgeries, like breast reduction, are more likely than others to leave scarring.

This is something you need to be willing to accept before surgery. You can, of course, discuss the likelihood of scarring with Dr. Tattelbaum at length in your consultation to understand what's likely to happen and where. We also have examples from other patients that you can view.
Should I wait until I'm done having children?
You should wait until you're done having children before having a mommy makeover.

The impact of bearing another child after a mommy makeover could damage many of the changes, making the surgery a waste of your time and money.
Will a mommy makeover remove pregnancy stretch marks?
Yes, a mommy makeover can help to remove the stretch marks caused by pregnancy in the areas you are working on. For example, a tummy tuck can help to hide marks in the abdomen, whilst a breast lift can remove the stretch marks from sagging breasts.
Will I be thin after a mommy makeover?
A mommy makeover can not make a full-figured person rail thin, but it can certainly make that patient more streamlined.
How much does a mommy makeover in Maryland cost?
A mommy makeover tends to be an expensive procedure due to the stacking together of multiple procedures. And because so many options are available to patients within a makeover, the exact cost will depend on the chosen procedures.
However, we understand that cost is a primary concern for many people and we want to make it as easy as possible for you to calculate an estimate. As such, we've listed the fees for surgeries most commonly included in a mommy makeover. Please note these all-inclusive fees include the costs of the surgery, the facility, the anesthesia, and the follow-ups.
Consultation – free, no fee
Breast augmentation $6900
Full tummy tuck, $9600
Mini tummy tuck, $8600
Fleur de Lis tummy tuck – $11,100
Liposuction (first site) – $4,900
Liposuction (additional sites) – $3000
Standard breast lift (standalone) – $8,900
full breast lift (in addition to an augmentation) – $10,900
Periareolar breast lift (in addition to an augmentation) – $2000
Crescent breast lift (in addition to an augmentation) – $1000
Breast reduction – $9,900 plus pathology fee
As you can see, there's a lot of room for picking and choosing the most appropriate procedures. If needed, our staff can advise you on financing options.
"I was very nervous about the procedure but Dr Tattlebaum made me feel at ease and I completely trusted his judgement. I would absolutely recommend him to anyone."

Haleyanne B.
Before a mommy makeover, there are several preparatory things to consider and do. First and foremost is planning when you'll have a mommy makeover. The procedures involved are meant to return your body to its pre-pregnancy appearance. So, you should have finished having children beforehand otherwise, you'll quickly lose the effects.
Plus, you must wait for your body to recover from your last pregnancy and for your milk to dry up. It's also best to be close to your goal weight before surgery.
Then, the standard preparatory advice for any patient is as follows:
Note down your objectives, concerns, and questions for Dr. Tattelbaum ahead of the consultation
Stop smoking, reduce alcohol intake, and maintain a healthy diet in the weeks leading up to surgery
Stop taking any medications that may interfere with the surgery and recovery (Dr. Tattelbaum will discuss this with you in the consultation)
Exercise regularly and get plenty of rest, this proactive approach will aid recovery afterward
Organize for someone to take you home and stay with you for a few days after surgery
Prepare several meals in advance, so you don't have to exert yourself after surgery
There's no way around it – the recovery process from a mommy makeover is tougher than almost any other cosmetic procedure. This is simply due to the number of areas impacted.

By working on several areas at once, the body has to work extra hard to recover.

We'll provide items to aid recovery, including compression garments, medical prescriptions, cleaning and massage instructions, and regular checkups.

And the less you do, the better. Take 2-3 weeks off work. Continue to avoid smoking. Eat a healthy, balanced diet, drink lots of water, and get as much sleep as possible. You'll have to avoid exercise for a while, but Dr Tattelbaum will advise when you can step up the physical activity.

It can take 6-12 weeks to recover in full, depending on the procedures included. Plus, the full impact of the makeover will not be clear for several months as your body adapts and swelling subsides.
Before and after tummy tuck
You can see an entire gallery of before and after pictures from our past mommy makeovers here:

Mommy makeover gallery
In the example below, you'll see the effects of a mommy makeover performed on one of our patients, a woman with two children.

The patient lost volume in her breasts after breastfeeding. Furthermore, her abdominal wall relaxed, and the skin of the abdomen became loose. To counteract these postpartum changes, she underwent breast augmentation and a full tummy tuck. And, the hips were contoured through power-assisted liposuction.

You'll note she has no scarring on her breasts. This is because, in this particular case, the breast implants were placed through the tummy tuck incision, which is under the underwear line.

This is a fantastic example of the before and after impact following a mommy makeover. If you'd like similar results, get in touch today.
Patients seeking a mommy makeover in Maryland can attend our practice in Rockville:
3203 Tower Oaks Blvd, Suite 200
Rockville, MD 20852
To reach us by car from the center of Rockville, head southwards on the I-270 S. Take exit 4A and merge eastwards onto Monrose Road. Then, take the first left onto Tower Oaks Boulevard.
Schedule your consultation
To schedule an appointment for a mommy makeover, please get in touch today.

The consultation lasts for roughly one hour. In the consultation, Dr. Tattelbaum will evaluate your health and starting situation, and answer any questions you may have. Plus, we'll cover the risks, benefits, and alternatives to a mommy makeover supported with teaching diagrams and photos.