Massive Weight Loss Surgery Maryland
If you have undergone significant weight loss and are now struggling with excess skin and tissue, you've come to the right place.

On this page, you'll discover your options for post-weight loss surgery with Dr. Adam Tattelbaum, a skilled plastic surgeon with years of experience in helping patients achieve their desired results.

"My weight loss patients are works in progress. There is always something that needs tightening.

With that in mind, the key to approaching my weight loss patients is to make a safe, common-sense game plan.

As we orchestrate multiple skin-tightening procedures, we want to make sure that we can do so in an orderly way – meaning one procedure does not take away the possibility of another.

Multiple procedures can be performed at the same time, depending on the patient's health and the extent of the surgery. But as a general rule, I prefer to keep my patients out of the hospital. I plan surgeries that are reasonable and safe for outpatients."
Written By Dr Adam Tattelbaum M.D.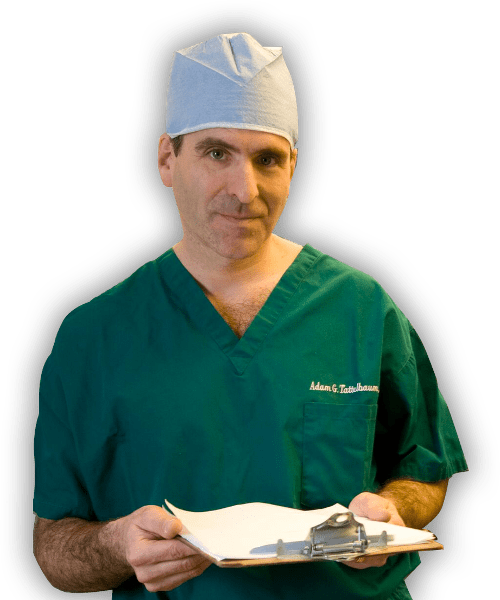 Why choose Dr Tattelbaum?
Double board-certified plastic surgeon
Member of the American Society of Plastic Surgeons
Member of the American Society for Aesthetic Plastic Surgery
Listed in "America's Top Surgeons" by the Consumer Research Council of America
When a patient has experienced massive weight loss, there are several areas of the body that may be left with lax, excess skin or tissue.

We offer a variety of procedures to help tighten up the appearance of these areas, including:
After massive weight loss, fat in the face disappears, the skin becomes loose and the neck and jowels can become more prominent. Facelifts and other forms of facial rejuvenation can tighten the neck and jawline.
An arm lift, or brachioplasty, can tighten loose skin on the arms after weight loss. There are different types of brachioplasty depending on the amount of skin laxity, including standard, extended and short scar.
A combination of surgeries focusing on the breasts and body to combat the changes that occur following pregnancy, leaving the patient with a much more toned, youthful appearance.
Also known as abdominoplasty, a tummy tuck can be a great option to remove excess skin and fat from the stomach area, also achieving a more toned midsection.


With weight loss, fat tissue in the breasts can be lost, causing breasts to droop and sag. This can be resolved with a breast lift to remove and tighten excess skin.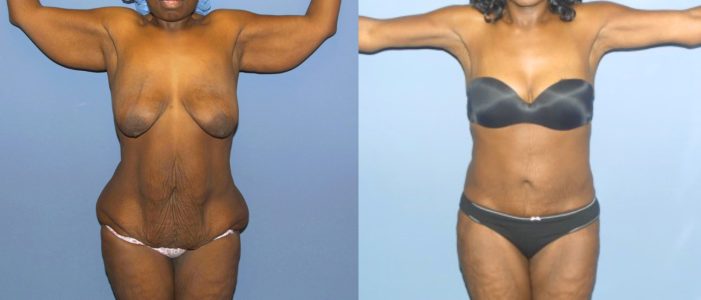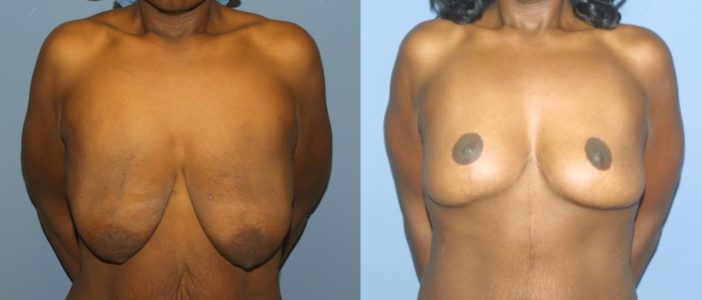 The patient in the before and after photos above lost almost two hundred pounds before seeking plastic surgery. She had three very common surgeries for a massive weight loss patient: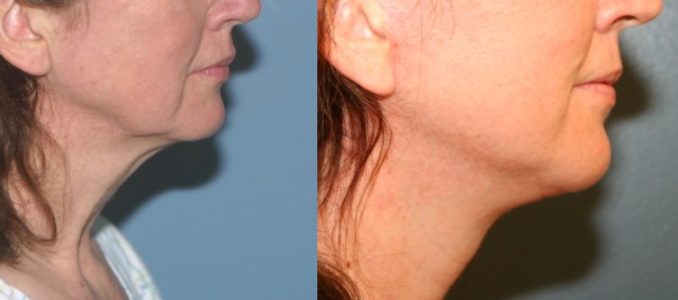 This patient underwent a facelift after her weight loss, helping to tighten the skin around the neck and jowels.  

This patient had a standard arm lift after her weight loss, removing the leftover loose skin under the arms. The scars are hidden underneath and barely visible.

An arm lift was the right option for this patient, as it removes skin and fat. Some people will wrongly think they need liposuction in this situation, which would have made the skin looser. To learn more, read our post: Brachioplasty Or Arm Liposuction?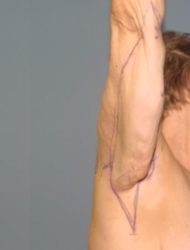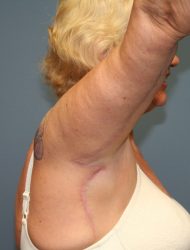 This patient had an extended arm lift after her weight loss. An extended brachioplasty removes loose skin beneath the armpit as well as from the arm.

The scar is about 6 months old. While the scar is a trade-off in this operation, for patients who carry this much extra skin after massive weight loss it is a worthwhile trade.

This patient had a short scar arm lift. Short scar arm lifts take a wedge of skin out under the arms. It gives a limited amount of vertical pull and a subtle result.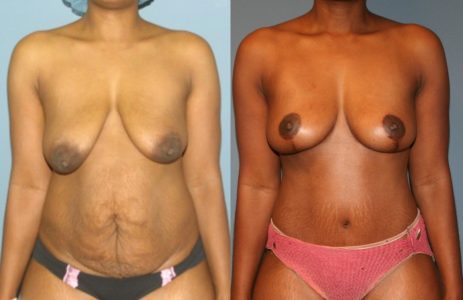 This post-pregnancy patient lost almost 100 pounds of weight. Unfortunately, with weight loss, the fat in the breasts can be lost too, resulting in droopy, sagging breasts. This patient had a full breast lift, along with a tummy tuck. While there are smaller kinds of breast lifts that can leave smaller scars, a full breast lift, as in this case, tightens the skin the most – making it better for patients after significant weight loss.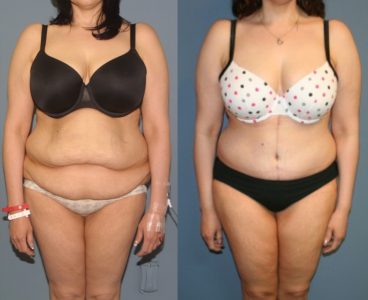 This patient had a Fleur de Lis tummy tuck, which tightens the abdominal skin in both a horizontal and vertical direction. It is offered to patients with significant laxity commonly after massive weight loss.


This is an extended tummy tuck in a patient with significant post-weight loss skin laxity that extends to the flanks. Note the incision travels out of the field of view, so we could remove the flank laxity.

We have offices in Rockville, MD, and McLean, VA. Most of our patients come from Maryland, northern Virginia and Washington DC.
Schedule A Consultation With Dr. Tattelbaum
If you wish to discuss your surgical options following significant weight loss, you can schedule a free consultation with Dr. Tattlebaum.
The consultation lasts for roughly one hour. In the consultation, Dr. Tattelbaum will evaluate your health and starting situation, answer any questions you may have, and discuss your weight loss surgery options.