Dr. Adam Tattelbaum offers blepharoplasty procedures for patients in Maryland, Northern Virginia and Washington DC, from his offices in Rockville, MD, and Mclean, VA.
Book a free consultation with Dr. Tattelbaum to learn more.
"If your mother or father has droopy eyelids, the chances are that you will too, eventually. It is hard to hide from your genetics.
And regardless of your genes, over time, excess skin in the upper lids can start to sag, and fatty deposits in the lower lids can start to bulge.
If you start to notice these changes, you may be interested in blepharoplasty.
Blepharoplasty is a procedure that requires great care though, as every patient has differing levels of loose skin and excess fat.
My approach is conservative. In my opinion, less is more. No one wants to look like a deer in the headlights. I want my patients to look refreshed, not "done".
We'll cover all this and create a bespoke plan of action for you in a consultation."
Written by Dr. Adam Tattelbaum, M.D.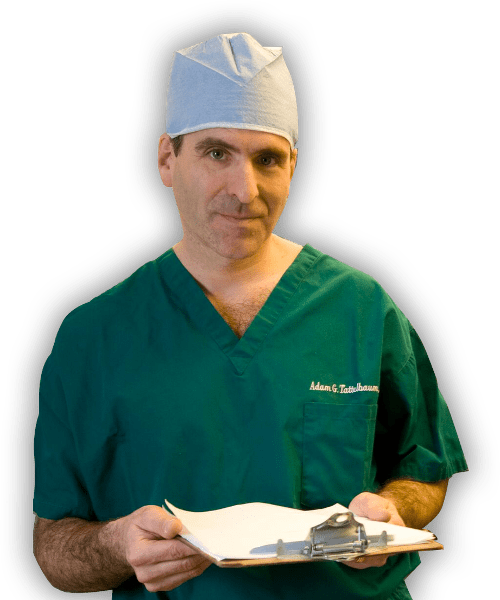 Double board-certified Maryland plastic surgeon
Member of the American Society of Plastic Surgeons
Member of the American Society for Aesthetic Plastic Surgery
Listed in "America's Top Surgeons" by the Consumer Research Council of America
Blepharoplasty is a plastic surgery procedure for the eyelids. You may have heard it referred to as an "eyelid lift". The procedure involves removing excess skin and fat from the upper and lower eyelids. We may only focus on one eyelid or both, depending on your goals and needs. 
Blepharoplasty is a popular option for rejuvenating the face, as it can vastly improve the appearance of sagging eyelids, puffy bags under the eyes, and wrinkles around the eyes. 
There are a few options available to patients interested in blepharoplasty. The right option for you will depend on your starting situation and goals. Following a consultation, we will recommend the course of action we believe is best for you. The options are:
Upper eyelid surgery: We can focus on removing excess skin and fat from the upper eyelids to address drooping, sagging, or hooded eyelids. Upper eyelids can be done under local or light general anesthesia and take around 45 minutes.
Lower eyelid surgery: We can focus on the lower eyelids to remove or reduce the appearance of under-eye bags, dark circles, and puffiness, creating a smoother, more youthful look. Lower eyelids are usually done under general anesthesia and take around 45 minutes.
Combined: For a fuller, more comprehensive effect, we can treat both the upper and lower eyelids.
Blepharoplasty is a relatively minor procedure with a quick and simple recovery. There is often some swelling and blurriness after surgery, so you will need someone to take you home.
Then, cold compresses are used for the first 48 hours to treat inflammation. Most patients will hibernate for about a week after undergoing eyelid surgery.
If we use any external sutures, these will be removed at a follow-up appointment, usually within a week.
Some people will bruise around the surgical site afterwards, which can take a few weeks to disappear, but then some patients don't bruise at all.
The eyelids and surrounding area will swell after surgery. While swelling will quickly reduce in the first couple of weeks after surgery, it can take a few months for it to go away completely and for your results to be fully visible.
The patient below had a conservative skin excision from her upper lids, helping to refresh her appearance.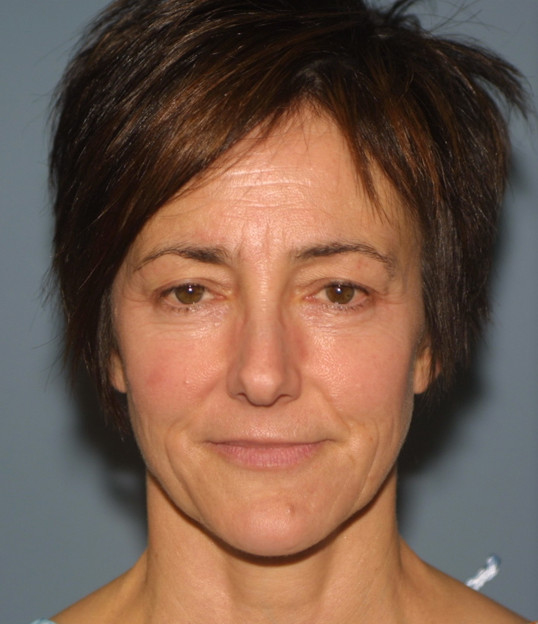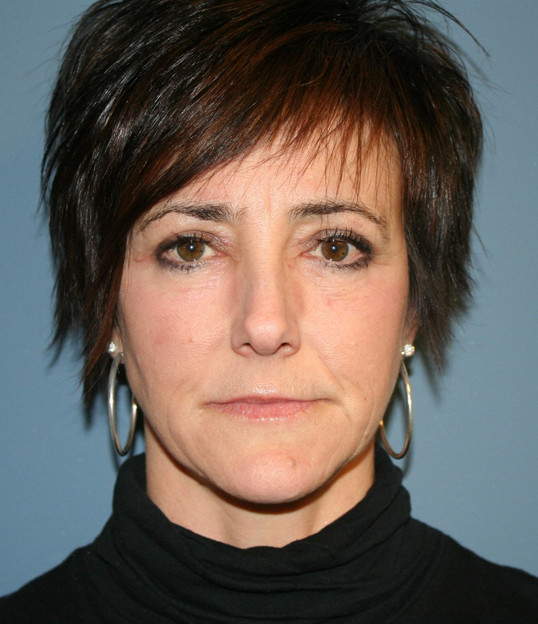 The patient below had both eyelids treated. We removed skin from the upper lids, and we removed fat and tightened the tissue in the lower eyelids. This patient combined their blepharoplasty with a face lift for an even bigger impact.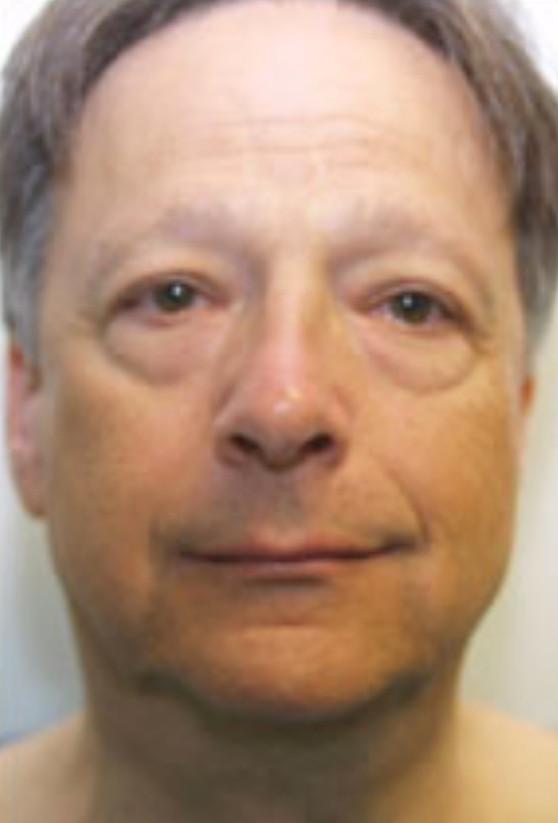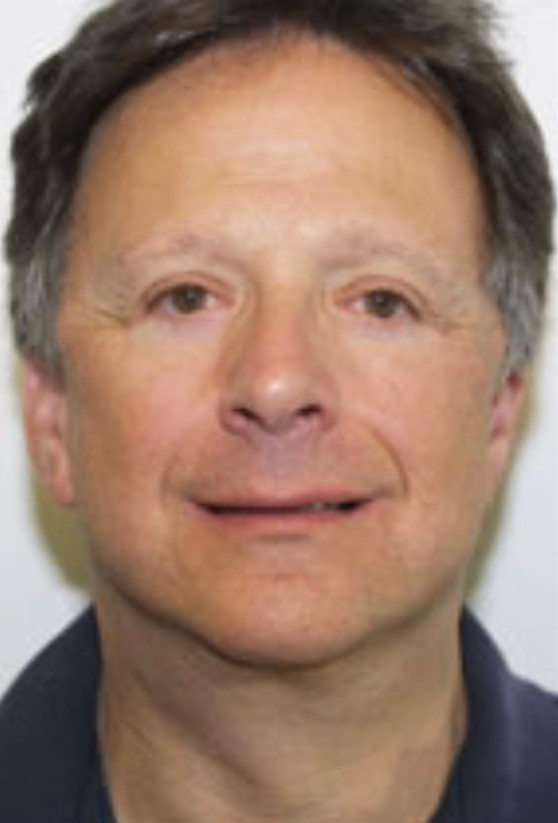 Frequently asked questions
As with all surgeries, you must be healthy and you can't be on any blood thinning medications. For eyelid surgery in particular, you must also have good eye health. If you have a pre-existing eye disorder, this surgery could make it worse.
Will blepharoplasty remove my wrinkles?
No, it's not designed to. Blepharoplasty deals with larger skin folds and fatty pockets. If the skin is pulled too tight, pulling downward of the lower lids can occur. Even after blepharoplasty, some patients will benefit from a chemical peel or Botox to remove the finer lines. In fact, Botox is still the best option for crow's feet.
We will address any risks thoroughly in the consultation, but the minor complications that are associated with blepharoplasty include blurry vision (for a few days post-surgery), temporary swelling at the corners of the eyelids, and milia (or tiny whiteheads).

Patients can also develop asymmetry during healing or excessive scarring if they are prone to such a thing.

It is common to feel some bumpiness of the scars in the corners of the eyes until the scars mature.
Yes, blepharoplasty will typically leave scars – usually in existing eyelid creases so as to hide them from view. In some cases, lower eyelid surgery is done from inside the eyelid leaving no external scars.

Anyone can make a bad scar anywhere, but eyelid skin usually heals very well because it is so thin. Some patients will use make-up during the period when the scars are red. 
Are there any non-surgical alternatives?
Yes, there are non-surgical alternatives available for treating the eyelids and surrounding areas. While these alternatives may not provide the same level of results as surgical blepharoplasty, they can be effective for mild cases, or for individuals who prefer non-invasive options. This includes:
Dermal fillers: These are injectable substances, such as hyaluronic acid, that are used to restore facial volume, reduce wrinkles, and address problem areas of the face. Find out more about our dermal filler treatments.
Botox: Botulinum toxin, commonly known as Botox, is a neurotoxin that is injected into specific facial muscles to temporarily relax them. This can smooth out wrinkles and fine lines caused by repetitive facial expressions, particularly on the forehead and around the eyes. Find out more about our Botox treatments.
Unfortunately, neither option offers the same long-lasting results of surgery, and they require regular top-ups to maintain the results.
Can I combine blepharoplasty with other facial procedures?
Yes, many of our patients choose to combine blepharoplasty with another procedure. This is both cost and time effective, as you only pay for one set of surgery fees (like anesthesia), and only have one recovery period.
Patients often combine eyelid surgery with a brow lift or a facelift. Learn more about these procedures:
We have two offices – one in Rockville, MD, and one in McLean, VA. Most of our patients come from Maryland, northern Virginia and Washington DC.
Schedule a free consultation
If you're interested in blepharoplasty, the next step is to schedule a consultation with Dr. Tattelbaum.
The consultation lasts for roughly one hour. In the consultation, Dr. Tattelbaum will evaluate your health and starting situation, discuss your medical history, and answer any questions. Plus, we'll cover the risks, benefits, and alternative options.