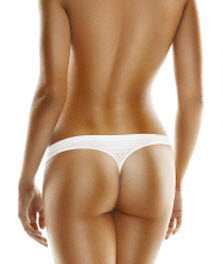 Body Contouring
Board-certified plastic surgeon offering body contouring procedures for patients in Maryland, Northern Virginia and Washington DC.
---
Body Contouring Procedures:
What is Body Contouring?
Even when you have done everything right by dieting and exercising you can still be plagued by fatty deposits or loose skin that will not go away despite your best efforts. The body has areas of diet-resistant fat that are always the last to go. Loose skin is often genetic or can be the result of past pregnancies or years of "sun worshiping."
Body contouring can range from a relatively simple procedure involving the removal of areas of fat through small incisions by liposuction and more complex procedures in which excess lax skin is removed, such as a "tummy tuck," a buttock or thigh lift, abdominoplasty, and a variety of other procedures. In fact, a combination of these procedures often gives patients their desired outcome.