Brazilian Butt Lift Maryland
Dr. Adam Tattelbaum is a board-certified plastic surgeon. From our practices in Rockville, MD, and McLean, VA, we offer Brazilian Butt Lift (BBL) procedures – accepting patients across Maryland, Northern Virginia and Washington DC. 
Get in touch today to book a consultation.
"Like any operation, a BBL has some special thinking and considerations, so here's my take.
BBL surgery should result in nicely-shaped, well-balanced butts, not over-the-top gigantic butts.
Curves are what we aim for, but sticking in fat just to make balloon-sized buttocks just doesn't appeal.
As such, I really think of a BBL as buttock contouring. It's not just about the fat that we add, it's about the fat that we remove as well."
– Dr Adam Tattelbaum M.D.
What is a Brazilian Butt Lift (BBL)?
The traditional method approach to enhancing the volume and appearance of the buttocks was to place buttock implants. Solid or semisolid implants were placed within the buttock muscles using an incision in the upper buttock crease. Recovery was uncomfortable and complications such as infection were not uncommon.
The Brazilian Butt Lift procedure became popular in the mainstream in the 2010s (although the origins date back to the 1960s). Rather than use painful or potentially risky implants in this area, surgeons started using excess fat from other parts of the body to achieve similar goals. It's basically like the reverse of liposuction, where fat cells from other areas are taken and transferred into the buttock to change its shape.
The process of fat transfer generally involves far fewer complications than implants because your body already recognises the material being transferred as your own fat calls and is, therefore, very unlikely to reject it.
Firstly, a patient for this surgery needs to have enough fat in other areas that can be removed and used in the buttocks. A patient who is thin or skinny may still need to turn to buttock implants.
Some doctors advise their patients to gain weight for this surgery. This is not an advisable approach. As many of us know, it's incredibly hard to lose it again, and the transferred fat will get smaller if you do lose the weight. Just be who you are and be healthy.
The area where the fat is removed by liposuction needs to have good skin elasticity. If the skin is loose or there is an area of excess skin, liposuction will make it looser and there is no sense in making one area look worse only to make the buttock look better.
Patients must also be tolerant of the outcome. The areas where fat is removed are predictable because the fat is gone. However, the fat that is transferred will not all survive, about 40 percent will be reabsorbed by the body over the first six months. The amount of fat that survives is largely dependent on the technique of the person conducting the procedure, which is why it's so important to find an experienced surgeon who specialises in Brazilian Butt Lifts.
Because of this, Dr. Tattelbaum uses special techniques to harvest the fat in an effort to keep as much fat alive as possible. When possible, he aims for over-correction of the area knowing that some of the fat will be reabsorbed by the body in the first 3-6 months following the procedure.
You will likely be in some pain and discomfort following Brazilian Butt Lift surgery, though this varies from person to person. You may notice fluid draining and experience swelling, bruising, inflammation, and itching, all of which are part of your body's normal reaction to the procedure.

You will need to account for some downtime following a BBL, as it takes roughly 3-4 weeks to recover. The amount of swelling around your buttocks should subside after a month or so, though your body will continue the healing process after this and you must be careful when sitting down for long periods of time.

Everyone responds a little differently to the procedure so it's difficult to give a definite recovery time. If we have advised follow-up appointments then make sure to stick to your schedule so we can check everything is healing as it should be.
"I had an amazing experience with Dr. Tattelbaum. He was thorough, went over every detail and was always available. He even called to check on me personally several times. My results look amazing and I could not have asked for a better experience!"

Janet L.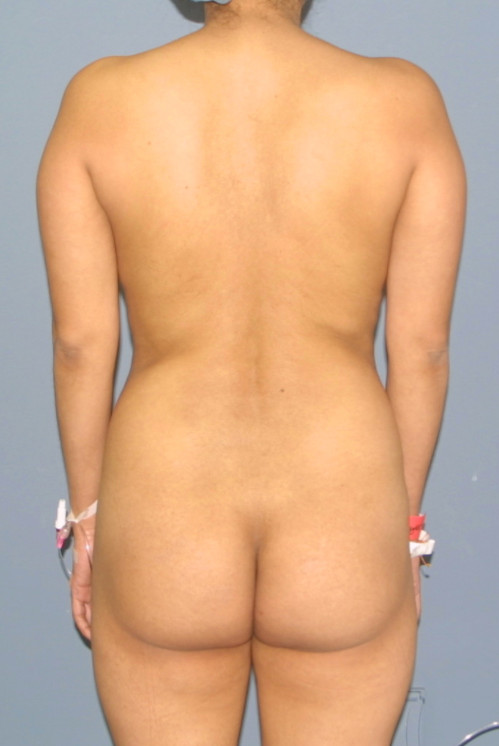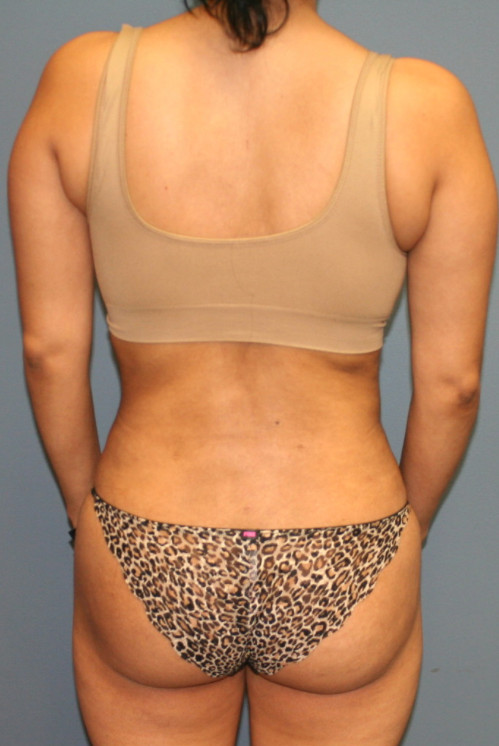 Frequently Asked Questions
How do I know if I'm a good candidate for a Brazilian Butt Lift?
The ideal candidate is moderately slender, but not too slender. Love handles, the lower abdomen and outer thighs are great places to harvest the fat if the skin tone is good.
If the skin tone isn't ideal and we're performing a tummy tuck, Dr. Tattelbaum can harvest the fat from that area. To learn if you are a candidate, please contact our office for a consultation, and we'd be happy to give you an expert opinion.
As part of your consultation, we will take a holistic evaluation of your body to determine your goals and the best route forward in terms of body contouring procedures. We will make sure that you are healthy, have enough fat and good enough skin tone. We will often draw on the buttock pointing out high points and low points to be contoured, as well as sometimes using computer imaging.
How long is the recovery?
In general, patients are up and moving within a few days. We recommend using a cushion under the thighs to take pressure off the grafted area when sitting. We like patients to sleep on their stomachs for a few weeks if possible to take pressure off the grafted area.
The main bulk of recovery time will last for roughly 3-4 weeks.
When will I know if my results last from a Brazilian Butt lift procedure?
In most cases, if the changes are present at six months there will be little change beyond that point in terms of fat absorption and volume.
Can I have a Tummy Tuck and Brazilian Butt Lift at the same time?
The short answer is 'yes', although some surgeons prefer not to do the fat grafting at the same time as a tummy tuck. They feel that post-operatively there is more pressure on the buttocks causing more fat reabsorption.
While to some extent this may be true, Dr. Tattelbaum has had good success doing these two procedures together when patients are particularly good tummy tuck candidates. The lower abdominal skin and fat are thrown away in a tummy tuck. It is often an excellent site to harvest fat from, so it's a shame to waste it. With or without tummy tuck, we still have patients resting on their thighs more than their buttocks.
What results can I expect from a Brazilian Butt Lift?
The Brazilian butt lift became all the rage several years ago when the show Extreme Makeover became popular. Dr. Tattelbaum always been slightly dismayed by that show because they tend to show their postoperative results just a few weeks after surgery. In cosmetic surgery, the most important results come at least 6-12 months, if not more after the surgery.
The operation is just a small part of the entire recovery. If we inject fat into a buttock, it is sure to look full and round about six weeks after plastic surgery, not just because of the fat but because of the swelling as well. We know from experience that the body will reabsorb about 40-50 % of the fat over time. That is also why this operation can require further treatments or touch-ups – which is something they don't talk about on Extreme Makeovers!
It's very important to consider liposuction as a primary goal too. In areas where the excess fat is removed, the results are long-lasting. In areas where the fat is injected, the amount that stays will become apparent in 6-12 months.
How does a Brazilian Butt Lift differ to buttock implants? Which is more suitable for me?
A Brazilian Butt Lift is a fat transfer procedure, as opposed to implants which involve directly inserting a silicone or saline implant into the buttock. We will be able to determine your best course of action during your consultation as this will depend on your body type and overall goals.
What happens if I gain or lose weight after the procedure?
The general rule of thumb is that if you gain weight after your BBL procedure then you should expect the fat transferred to your buttocks to also increase in volume. Likewise, if you lose weight after your BBL then you should expect to lose a bit of volume in the area.
It's worth noting that the fat cells being transferred will continue to behave like cells from the area they were extracted.
Why is it called a 'Brazilian Butt Lift'?
There are a few competing theories as to why this particular fat transfer procedure became known as a 'Brazilian Butt Lift'. Some argue that it's a reference to the classic shapely figure of Brazilian women.
Others say that it's because the procedure was popularized by a Brazilian plastic surgeon named Dr. Ivo Pitanguy, who wrote extensively on the topic in the 1960s.
Schedule an appointment today
Dr. Adam Tattelbaum is an experienced and well-known surgeon, with a long-history of delivering exceptional BBL results for patients:
Double board-certified plastic surgeon
Member of the American Society of Plastic Surgeons
Member of the American Society for Aesthetic Plastic Surgery
Listed in "America's Top Surgeons" by the Consumer Research Council of America
If you have more questions or are interested in learning more about Brazilian Butt Lifts, liposuction, abdominoplasty or other body contouring procedures, don't hesitate to contact our clinic today to arrange an appointment to discuss your situation.
We have two locations – one in Rockville, MD and one in McLean, VA. We primarily accept patients from Maryland, Washington DC and Northern Virginia, although it's not uncommon for people to come from further afield.
The consultation lasts for roughly one hour. During the consultation, Dr. Tattelbaum will evaluate your health and starting situation, and answer any questions you may have. Plus, we'll cover the risks, benefits, and alternatives to a BBL.
Take a look at the body contouring procedures we offer below.
Liposuction is a minimally invasive procedure that removes excess skin and fat from specific areas of the body, achieving a slimmer and more toned appearance.
Arm lift surgery targets the fat in the patient's upper arms and removes excess fat cells to leave a slimmer overall appearance.
A combination of surgeries focusing on the breasts and body to combat the changes that occur following pregnancy, leaving the patient with a much more toned, youthful appearance.
Also known as abdominoplasty, a tummy tuck can be a great option to remove excess skin and fat from the stomach area, also achieving a more toned midsection.


This tends to involve a series of procedures to remove the excess skin and fat that's left behind after a period of significant weight loss.