Understanding The Risks Of Phony Botox
When you go to a plastic surgeon to get Botox treatments, you expect to walk away with the assurance that the fillers the surgeon injected into your face were the real deal.
If your surgeon is board-certified and has glowing testimonials, you can rest easy that your Botox procedure was safe and successful.
However, a recent warning issued by the FDA has highlighted the importance of ensuring that your surgeon uses authentic, high-quality Botox.
The FDA has previously warned that they had uncovered several vials of counterfeit Botox offered by US-based cosmetic surgeons. This fake Botox looks similar to the real stuff, so many trained doctors are also using it these days.
Risks of Fake Botox
According to the Food and Drug Administration, this phony Botox is highly unsafe and can lead to serious consequences for patients. The severity of the situation is evident as the FDA recently raided the offices of a cosmetic surgeon who was found injecting counterfeit Botox from China into her unsuspecting patients. These patients went to the surgeon through a Groupon deal that was offering "inexpensive Botox" injections.
You need to understand that dermal filler procedures and Botox treatments cost a premium to do the right way, so there is too much temptation for nefarious medical professionals to get cheap material and offer their services at a "hard-to-miss" rate!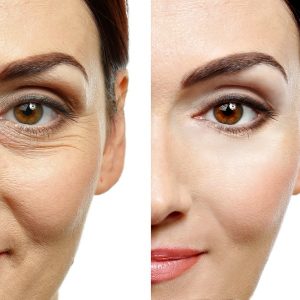 And as the law stands right now, a licensed doctor is allowed to provide medical care of any kind to a consenting patient – even if they don't have the relevant board certification.
The complete extent of the risks associated with phony Botox is yet to be determined, but if you do get a fake Botox injection, you may expose yourself to significant risk. Deaths have even been reported.
How to Avoid the Fake Botox
Make sure that the cosmetic surgeon you choose is giving you the real substance when it comes to dermal filler procedures.
Authentic Botox will have manufacturing information, expiration date, a lot number, and a holographic picture printed on it that says "Allergan". Its ingredient will also be listed as "OnabotulinumtoxinA". Don't hesitate to ask your surgeon to show you the carton and the vial of the Botox they will use.
Here at my practice, we use Botox that is directly sourced from the authorized distributors in the US such as Allergan. The counterfeit Botox unearthed by the FDA was sold by an unlicensed supplier and not an authorized dealer.
My team has been performing successful Botox procedures for over 23 years. In addition to ensuring the Botox is shipped directly from an authorized distributor, you should make sure that the staff performs the treatment on a regular basis.
Only experienced professionals know how much of the substance should be used and where exactly to inject it to achieve the desired results.
We even take precautions to minimize untoward complications. By using smaller amounts with a higher concentration of Botox the drug can be more precisely and safely placed.
Don't Take the Risk – Get Your Botox Treatment From the Office of Dr. Adam Tattelbaum
If you are considering Botox treatments in Maryland or Virginia, please get in touch with me for a consultation. Together, we will determine which areas on your face benefit. Call my office today at 301-900-5725 or contact us online to schedule an appointment.