Types of Breast Implants: Exploring the Different Kinds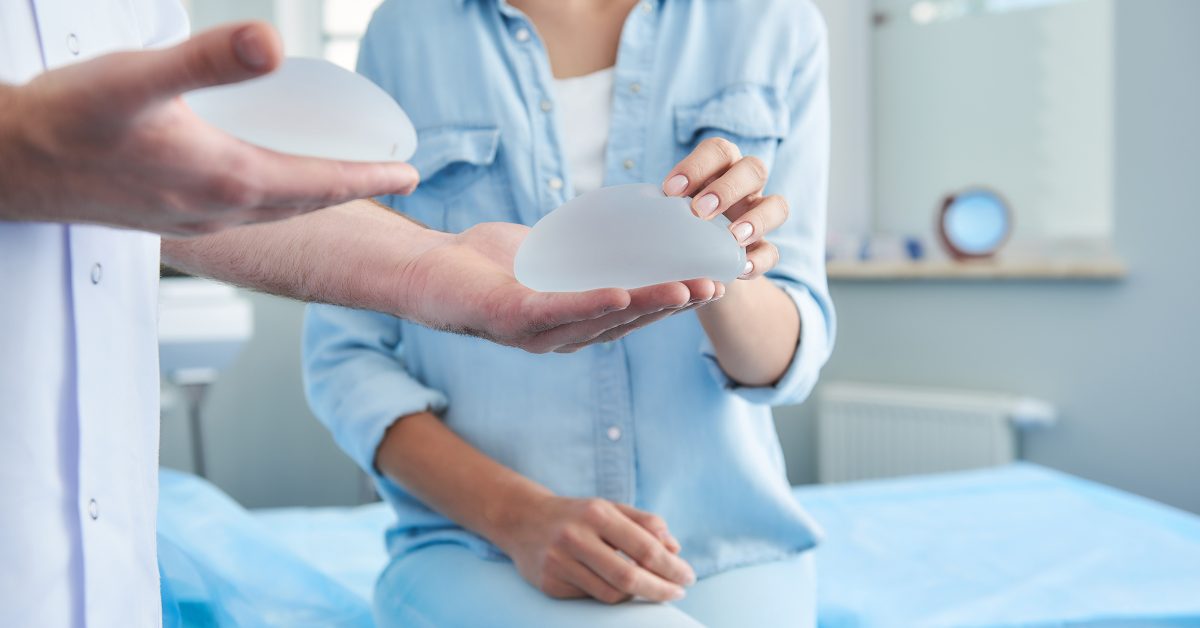 There are multiple manufacturers of breast implants but for the purpose of this blog, I will focus on the four that are FDA approved in the US.
Breast implant Manufacturers
Mentor and Allergan are the oldest and most competitive. Both make good implants, both saline and silicone and have been doing it for decades. Sientra a newer company makes only silicone. The Ideal implant is also a newer implant. It is only saline, but more on that later. All of these companies go through rigorous safety testing in order to achieve FDA certification.
In my practice I mainly use Mentor, but all are good. Because Sientra does not offer saline I tend not to use them. A good number of my patients still want saline implants.
Just to be clear silicone gel implants are filled with silicone gel, leading to a softer, more natural-feeling implant. Saline implants are filled with saltwater. These implants tend to feel and look firmer, similar to a water balloon.
The Various Textures of Breast Implants
All implants can have a smooth surface or a rough surface known as "textured." Some doctors feel that textured implants may break up the scar tissue around the implant leading to a lower risk of scar tissue tightening (capsular contracture). There is good evidence that this may be the case when implants are placed above the chest wall muscles (sub glandular) but does not seem to make a big difference below the muscle (submuscular).
There is concern that textured implants may lead to a low-grade tumor (ALCL), fortunately rarely seen but none the less a mark against them.
I prefer under the muscle as I believe it gives a more natural appearance.
Exploring Breast Implant Shapes
Implants can be round or teardrop. All teardrop implants must have a texture so that the implants stick internally in the correct position. If a teardrop implant turns, as sometimes they do, they will look funny. If a round implant turns no one will know the difference.
I like smooth-round implants. They do not stick on the inside and they move within the breast. I feel they give a more natural appearance. If they rotate, no one will know or care.
Round silicone implants take on a teardrop shape anyway, but even if they rotate internally, the teardrop will always be in the right direction.
Saline Implants vs. Silicone Implants
I mainly prefer silicone implants because they look more believable, but if a patient wants a bigger bulge up top, more "implanty", and some do, saline will accomplish this. Saline implants form ripples around the outer edges that a very slender patient may see or feel. For slender patients I favor silicone.
I might consider the "ideal" implant in a patient who is very slender with little natural breast tissue who wants saline. The "ideal" implant is a "structured saline." It has internal layers called baffles to help minimize rippling. Because of how it is constructed, it costs more than most implants.
Cohesion and firmness in gel implants
Lastly, cohesion and firmness. All gel implants today are "cohesive" which means the gel is firmer and sticks together more. The original cohesive implant was called a "gummy bear," but now, all are cohesive. Manufacturers can vary in firmness. In general, the firmer the implant, the less natural it will feel. I mainly favor a standard cohesive smooth gel. I like the feel and look of it.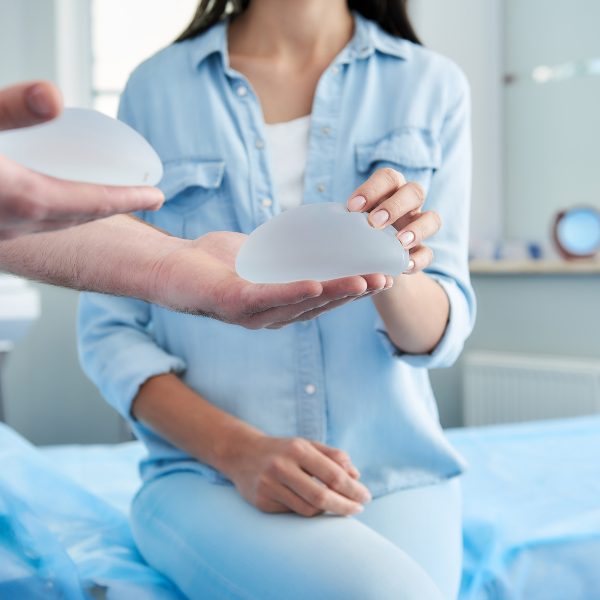 Enough to make your head spin, isn't it!? They are all good they are all approved but so many choices can make it hard for patients. But do not worry as I will help to guide you through this maze of implants based on your specific goals, body, and starting situation. I have examples of these to touch and feel in my offices—I think it helps in understanding the options. With humility, I tell you not to focus on which implant, but more so, on the doctor, you choose to put it in.
Learn More About Breast Implant Types With Dr. Tattelbaum
Dr. Adam G. Tattelbaum, MDPC, is a double-board certified plastic surgeon. He specializes in performing a myriad of plastic surgery procedures, especially breast augmentation procedures. If you are considering breast implants and would like to learn more, call Dr.Tattelbaum's office at (301)-656-6398 or contact us online.
Dr. Tattelbaum offers in-person consultations at his offices in Mclean, Virginia, and Rockville, Maryland. Virtual consultations are also available.
January 21, 2021 9:32 am
Categories: Blog, Breast Implant