How to Take Care of Your Lips in the Summer Sun
Much of lip care is about having the right products available at the right times. During the summer months, while many people concern themselves only with their skin by using sunscreen (which is great!), I always remind my patients not to forget about their lips.
While certainly a continuation of the skin and an admittedly small part of the face, lip care during the summer is crucial to maintaining a flawless smile. Below, we'll go over some key lip care tips to follow this summer. But first, let's talk lip augmentation.
Considering Lip Augmentation? Here's What You Need to Know
If you want to have full lips this summer, lip augmentation is an excellent solution. Generally speaking, you have three choices when it comes to lip augmentation:
Fillers and Fat Injections
Lip Implants
Lip Lifts
Whenever I see a new patient who's interested in lip augmentation, I recommend they start small. If you're unhappy with the current look of your lips, there are great options available to you. However, moving too quickly with a large, permanent change may not achieve your desired results. In fact, it may result in what I call "duck lips" or "worm lips".

For instance, fillers and fat injections are a great place to start when altering the appearance of your lips. Here, we're using Juvederm Ultra and Juvederm Ultra Plus to plump the lips with simple, in-office injections. Sometimes, fat from other areas of the body can also be used in these injections.
Although I prefer the use of fillers and fat injections, in certain cases, we might also perform a lip implant, in which a soft silicone implant or the patient's own tissues are inserted permanently into the lip for added plumpness.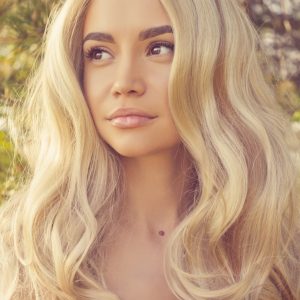 I generally prefer the use of hyaluronic fillers. While they require maintenance, they allow the most flexibility in sculpting the lip. If a patient doesn't like a filler it will go away over time.  Fat grafts and implants can be performed for a more permanent result, but fat grafts can be reabsorbed, and implants can run the risk of infection or asymmetry.
Finally, a lip lift takes a small wedge of skin from beneath the nose to effectively lift the lip up and create a perkier, plumper appearance. It can be a nice option for a patient with an elongated upper lip.
More Lip Tips for Summer
To really take your summer skincare game to the next level, I recommend these key lip care tips.
Use a Lip Balm Sunscreen of SPF 15
If you only do one thing on this list, do this. Sunscreen is absolutely essential for your skin, but it's also important for your lips, especially because the lips do not have their own hair follicles or sweat glands. An SPF lip balm is a great go-to you should always have in your purse or pocket.
Protect Your Lips Even When Wearing Makeup
Women's lip color products also come with SPF properties. Look for these whenever choosing a new shade of lipstick, gloss, or stain for summer.
Exfoliate Your Lips Twice a Week
Lip exfoliators can be purchased individually and generally feature an aggregate mixed with a moisturizing agent of some kind. Simply follow the directions on the package. Alternatively, you can make your own lip exfoliator by mixing a bit of sugar with some olive or coconut oil. Gently rub the mixture over your lips for 30 seconds, leave on for an additional 30 seconds, and rinse.
Looking to Plump Those Lips This Summer?
To improve your appearance and self-confidence, lip plumping and augmentation is one of the most effective solutions I recommend. These simple procedures are safe, quick, and achieve immediate results.
To learn more about lip augmentation at my practice, give me a call today at 301-656-6398. I have three locations throughout Maryland and Virginia to serve your cosmetic surgery needs.