Renee Zellweger, Humiliation, And Cosmetic Surgery: Dispelling The Stigma
America's celebrity obsession is nothing new. Humans are a social species and celebrities seem to be at the top of the social hierarchy. They are objects of our devotion and we "ordinary people" worship them.
People look to celebrities for several reasons: one is just plain curiosity about how these high-status individuals live and how they can emulate them, and second, it makes for a good conversation starter. But that's not all.
We also tend to project our moral righteousness and anxieties on these people. The best example? Our current fixation with the appearance of Renee Zellweger.
When Zellweger appeared at the 2014 Elle Women in Hollywood Awards, her slightly different, aging appearance set the internet ablaze. People decided that she had undergone plastic surgery – despite the fact that Zellweger has never admitted to getting any plastic surgery procedures. 
The Savage Media Attacks
Perhaps the reason why this matter has escalated so much is Zellweger's general public image. After appearing in cult-classic Bridget Jone's Diary, a movie that supports body-positivity and self-fulfillment, Zellweger was seen as a celebrity who doesn't believe in adhering to impossible beauty standards.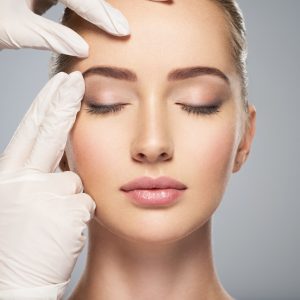 What constantly surprises me is that people forget it was a movie! She is an incredible actress who has portrayed powerful characters in her career.
Whether or not she has undergone cosmetic surgery procedure is entirely irrelevant because it's a personal choice. And instead of celebrating the fact that she has returned to the big screen after a 6-years long hiatus, people prefer to bash her because "she looks so different."
Zellweger recently penned a letter saying that she felt humiliated after media branded her as "plastic surgery gone bad case" in 2014. She said that she is living a different, happy, and more fulfilling life, and she is glad that it shows! She also said that she hasn't had any surgery or altered her face in any way – not that it's anyone's business. I wholeheartedly agree.
Criticizing women's appearances has become a source of mainstream entertainment these days. I find it sad and disappointing. If you choose to enhance your appearance with the help of cosmetic surgery, it's your business and no one else's!
In my opinion, the best procedure is when it doesn't look like you've had anything done at all.
Experience The Difference For Yourself
As a double-board-certified plastic surgeon, I prioritize your long-term health and well-being above everything else. Only by giving honest and realistic expectations can I endeavor to achieve your goals. I enjoy the exercise of sorting through the hype, sensationalism, and negativity of the internet, in addition to crafting a realistic, safe, and common-sense plan. If you are ready for your first consultation, don't hesitate to contact us online to schedule a free appointment.
July 18, 2019 12:48 pm
Categories: Blog, Cosmetic Surgery