How to Get Rid of Forehead Wrinkles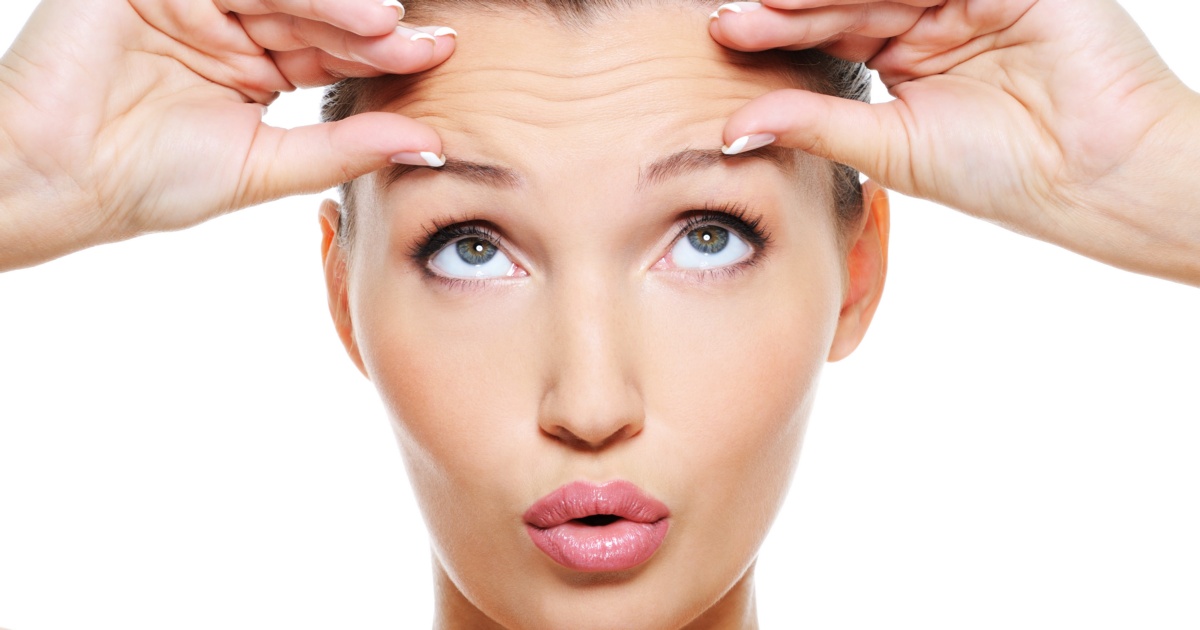 Of all the types of wrinkles that can appear on the skin, forehead wrinkles are often the most noticeable and the most annoying for my patients.
Below, I'll discuss why forehead wrinkles tend to develop so prominently and what you can do to get rid of them.
Why Do Forehead Wrinkles Form?
Certainly, time is the biggest culprit when it comes to forehead wrinkles. Aging is the number one cause.
However, several other factors may cause forehead lines as well. Namely, over-exposure to the harmful UV rays of the sun or tanning beds can exacerbate the signs of aging and cause forehead wrinkles. Similarly, other lifestyle choices such as smoking can contribute to forehead wrinkles as well.
Lastly, if you do not properly care for your skin with consistent cleansing, moisturizing, and the regular application of sunscreen, it's far more likely that forehead lines and wrinkles will show up at a younger age and appear more prominently.
Types of Forehead Lines
Believe it or not, there are actual names for those lines that appear on your forehead: Glabellar lines and forehead rows.
Glabellar lines are the vertical lines that appear in the middle of the forehead above and between the eyebrows. They're often most prominent when you're squinting or concentrating. If you furrow your brow, glabellar lines will appear.
Forehead rows are horizontal and nearly span the entire forehead — right in the middle. You may have just one prominent forehead row, two rows, three rows, or more. They tend to be quite deep, and when you're young, they appear most prominently when you raise your eyebrows. Over time, however, they may be visible even when your face has a neutral expression.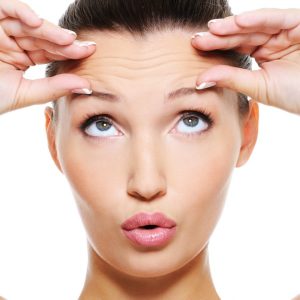 How to Get Rid of Forehead Lines
As you probably already know, when you head to the store, you can't miss the entire cosmetic care shelves full of creams and serums claiming to rid your skin of fine lines and wrinkles — including those on your forehead.
While certain product ingredients such as retinol may be able to make small improvements to combat signs of aging, they do not do well for deeper wrinkles that are caused by the underlying facial muscles.
Instead, the following procedures performed in my office can help:
Botox
Botox is an injectable. Small doses are used to weaken the muscles under the forehead skin, softening, or in some cases eradicating the lines we see when we actively frown.
Fillers
Some lines are so ingrained that Botox alone may not be enough. These are called static lines and are present even without muscle contraction. Fillers injected under these lines may push out the wrinkles and soften their appearance.
Combinations
Botox and fillers are the most common because there is less downtime and are minimally invasive. More aggressive laser resurfacing can require more time to heal. For many patients, a combination of modalities is used.
Learn More About Forehead Wrinkle Treatment at AT Cosmetics
With three locations throughout Maryland and Virginia, my practice is able to help hundreds of patients in and around D.C. improve their appearance. To book your consultation appointment today, please give Dr. Tattelbaum a call at 301-301 656 6398.