Physicians Laser Services
---
My practice has joined forced with the Physicians Laser Center to offer an even broader range of nonsurgical treatments to our patients in Rockville and Mclean. Below is a list of the services we offer and a short summary of the details. For further information on any of these services just contact me at the telephone numbers listed on the homepage or through the contact form to your right
Available Lasers and Treatments Include: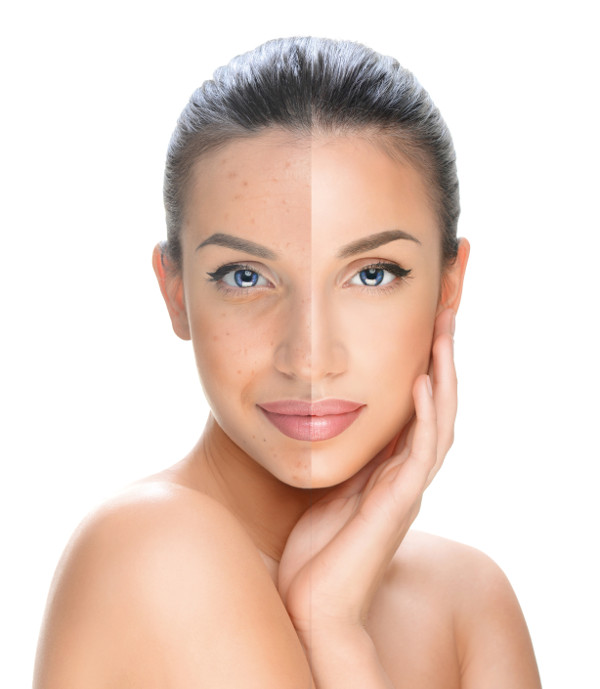 Laser Hair Removal:
Candela GentleLase Alexandrite & GentleYAG ND:YAG, GentleMax, & Cynosure Elite
Can treat any skin color from Caucasian to African American
Candela has large 18mm spot size for shorter treatment times
Requires five to seven treatments
Works best on brown and black hair
Patients need to avoid prolonged sun exposure on treated areas three weeks before and one week after treatment
Treatments always 4-6 weeks apart because of hair growth cycles
Cannot treat gray/white/blonde hairs
Area treated MUST be shaved 1-3 days before treatment
Hairs can take up to 2 weeks to fall out
DO NOT pluck or wax hair within 4 weeks of laser treatment
It is not 100% removal of hair forever. Reduces hair by 80% with remaining hair growing back about 6-12 months after final treatment
Laser Skin Tightening and Non-Ablative Resurfacing:
Fraxel Re:Store DUAL, Exilis Radio Frequency
Can treat any skin from Caucasian to African American
Requires 3-6 treatments
Treatments take 20-30 minutes per area
Area will be red and swollen for 3-6 days and peel day 3ish (Fraxel Only)
Patients need to avoid prolonged sun exposure on treated areas three weeks before and two weeks after treatment (Fraxel Only)
Great for mild to moderate wrinkles, sun damage, and melisma
Can wear make-up after day 2-3
Ablative Fractional skin Resurfacing:
SmartXide CO2DOT Therapy
Ablative takes 7-14 days to completely recover
Usually 1-2 treatments around 4-12 weeks apart
Skin will be red and swollen and will begin to peel day 5ish
Follow instructions on post care for Aquaphor application and Vinegar soaks
Can use make-up after day 5-6
Laser Leg Vein Removal:
Candela GentleYAG ND:YAG, Cynosure Elite
Requires 1-3 treatments
Treats skin.types I through IV (Caucasian, Mediterranean, Asian, Hispanic, Middle Eastern)
Can treat spider veins but not varicose veins
Patients need to wear compression stockings for only two days after treatment
Facial Vein removal:
Candela VBeam Pulsed Dye & LaserscopeKTP
Treats skin types I through IV (Caucasian, Mediterranean, Asian, Hispanic, Middle Eastern)
Requires 1-3 treatments
Treats discrete vessels on the face and generalized redness associated with rosacea and sun damage
Can cause some bruising that lasts 5-7 days in more severe cases
Facial Rejuvenation:
Syneron IPL, Laser Facial
Uses both pulsed light and radio frequency (ELOS) technology
Good for skin types I though VI
Treats both sun damage (brown spots) and red vessels simultaneously
Can cause darkening of treated brown spot areas that flake off after two weeks
Near painless procedure
Requires 4-6 treatments
Radio Frequency can help eliminate finer lines and tighten skin
Tattoo Removal:
MedLite C6 ND:YAG
Q-Switched YAG treats all color tattoos successfully
Four different wavelengths
Treats large sun spots, cafe au lait, brown birth marks
Usually tattoos require 4-10 treatments
Treatments at least 5 weeks apart related to healing time
Therma-Frax treatment:
THERMA-FRAX COMBINATION TIGHTENING AND RESURFACING
ThermaFrax is the combination of Exils RF and Fraxel laser, which are non-surgical rejuvenation treatments. Exilis RF tightens and lifts the skin by encouraging the development of new collagen, while Fraxel laser treatments take care of erasing signs of aging from the skin's surface, improving wrinkles, skin texture, pores, scars and brown spot, targeting a specific area by dividing a laser beam into a thousand microscopic dots. Both treatments are FDA-approved procedures and have undergone extensive testing with clinical case studies.
What to expect?
ThermaFrax allows a patient to come in, have their procedure done, and then return to work with little downtime away from the office. Typically, patients see redness for a couple of days much like a sunburn, and then a tan and/or dry skin appearance which lasts 3-5 days. Results vary but can last for years.
Which treatment goes first?
The first part of the treatment involves Exilis RF, which heats the deepest layers of the skin to tighten existing collagen and stimulate new collagen growth. It also makes the skin look slightly pink. The procedure may take 60-90 minutes. Then, the second part of the procedure is Fraxel, which uses a laser treatment to activate advanced skin rejuvenation. A numbing ointment is applied on the face for 60 minutes, and then the laser treatment is done in 15-20 minutes. Fraxel is an accepted standard for treating acne scars, peri-orbital wrinkles, and for skin resurfacing procedures on the face, neck, chest and hands, resulting in smoother skin texture with little downtime.
When are the results going to be visible?
It is important to mention that while the treatment works quickly, it is not an instant fix. You will see gradual changes, and over a period of a few months these changes will continue to improve. Natural looking results appear over time in the course of your body's collagen rebuilding process.
Is ThermaFrax right for you?
Patients suffering from pigmentation issues, age spots, acne scarring, fine lines, and mild to moderate loose or sagging skin on the face and neck are all candidates. Also, patients that are still not candidates for a face or necklift, patients that prefer to avoid surgery, or patients that have no time for "downtime". It's also safe for use on ALL skin types.